The Khreeo vision
Sports massage oil
Pregnancy massage oils
Relaxing massage oil
Therapeutic information
Sales Policy
Sellers
Contact details
Massage Therapy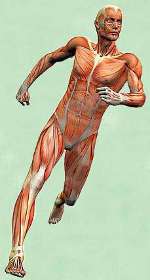 Khreeo massage oils are plant pased massage oils
Khreeo produces the best affordable range of natural ready to use massage oils. All the oils and essential oils used are 100% natural plant oils. No colourants, fragrances, detergents, flow agents, or artificial preservatives here, and no mineral oils.

Everybody loves to be cared for, touch and massage are the pinnacle expression of care. If you care about somebody enough to give a massage, you should care enough to use the best massage oil.

If you're a professional massage therapist, physiotherapist, or just give the odd massage at home, Khreeo has the right massage oil for you.

The range includes pregnancy massage oils, sports massage oils and relaxing massage oils.

Please note that some people may be allergic to some of the oils used. Read more about them in the therapeutic info section.

Lower prices are available for bulk users or resellers. e-mail us at sales@khreeo.co.za


How to buy Khreeo massage oils:
Please note that automatic on-line purchasing is undergoing a change at the moment and is not available. If you would like to purchase Khreeo massage oils, please send a mail with your order to sales@khreeo.co.za.


Shipping is by courier to anywhere in South Africa. Expect to receive your goods within 2 to 3 working days (maybe a bit more for remote areas). Really out of the way places like game lodges etc. may incure extra costs.




Sports Massage Oil Blend 100ml

R150.00

This is a massage oils specifically designed for sports massage and muscle and joint pain. It is perfect for use just before a sporting competition as well as for afterwards.

More info













Sports Massage Oil Blend 250ml

R200.00

The same great oil blend in a larger quantity squeeze bottle for professionals who use a lot of it.

More info













Relaxing / Sensual Massage Oil Blend 100ml

R150.00

This massage oil will leave you feeling relaxed, though also has aphrodisiac qualities, so it's is a very sensual massage oil blend. The base oils are grape seed and avocado, the active ingredient is the essential oil ylang ylang (from Madagascar)

More info













Pregnancy Tissue/Massage Oil Blend (For the 1st trimester) 100ml

R150.00

This tissue oil is designed specifically for safe use during pregnancy and is also a great massage oil. It is a blend of oils that help prepare the skin for demands that will be placed on it in the coming months. Although this oil is designed for the 1st trimester, it is also perfectly safe to use during the second and third trimesters.

More info













Pregnancy Tissue/Massage Oil Blend (For the 2nd and 3rd trimesters) 100ml

R150.00

As with the 1st trimester massage oil, this oil is specifically blended for safe use during the 2nd and 3rd trimesters of pregnancy. A great tissue oil, this will also help relax and reduce stress.

The Carrier oils remain the same as those found in the 1st trimester massage oil. But because the oils of oils is much less critical in the last 2 trimesters, other essential oils are used to help with the demands pregnancy places on the body and mind.

More info











Oils are shipped by courier service, as the SA post office has become too unreliable. Please contact me if you require alternative delivery arrangements.




Discounts can be arranged for bulk orders. e-mail me at sales@khreeo.co.za




Copyright, Craig Botha. 2013-2016